Published on Sept. 1, 2015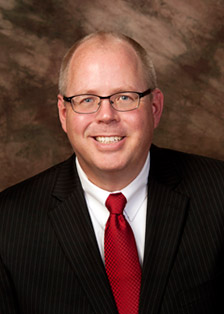 On August 1, J.D. Bowers became Director of the Honors College at the University of Missouri. Bowers had been Associate Vice Provost for University Honors at Northern Illinois University (NIU) since 2013.
"It is an exciting time to be stepping in and working with MU students, faculty and community partners," Bowers says. "I look forward to being part of the Honors College's history and its existing, preeminent programs, but also developing new paths and opportunities."
With the NIU Honors Program, Bowers led an academic and co-curricular program of 1,100 students. He also chaired the University Scholarship Committee, establishing criteria, policies and awarding process, and participated in the selection of recipients for eight scholarship programs.
"Honors education has always been one of the most dynamic fields within a university setting and a place where talented students and engaged faculty are brought together, with the support of the College, to excel," Bowers says. "I enjoy being part of that dynamic and I love the opportunities that my new position brings: administration, outreach, teaching, program development and meeting the intellectual and social needs of our students."
A professor of history, Bowers specializes in genocide and human rights, religion, and the role of the United States in the world. His research and writings have examined a variety of subjects, including genocide, conflict in the Middle East, human rights in the Pacific Islands, the history of religion and the teaching of history and social studies. He is currently working on a book manuscript on the religious, social and post-violence dimensions of Cyprus stemming from the ongoing conflict since 1960.