Published on Sept. 1, 2016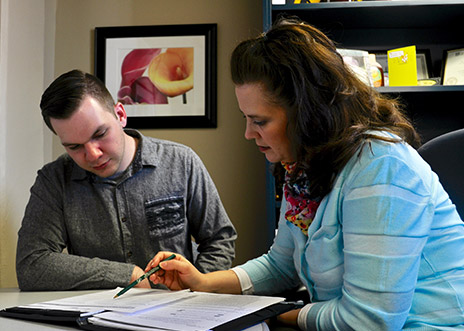 To help students recognize that on-campus employment is more than just a way to earn money, the MU Career Center has unveiled two programs designed to actively engage campus supervisors and student employees in learning, reflection and development.
The Supervisors Encouraging Excellence and Development (SEED) Program provides supervisors with online resources and training that will enhance their management skills. The Guided Reflection On Work (GROW) Program encourages student employees and their supervisors to have brief, structured conversations designed to help students connect what they are learning in the classroom to their paid positions.
Amanda Nell, a senior student service coordinator at the Career Center, believes the 8,000 part-time student employees at MU will benefit from the SEED and GROW programs.
"If students understand the impact they have, that the work they do matters, and how it fits in with this big machine we call Mizzou, I think they'll appreciate that," Nell says. "They will be more willing to take ownership and pride in the work they do."
In addition to posting online resources, the Career Center hosts monthly events, such as brown bag lunches and webinars, where campus supervisors can view presentations, network with each other and share best practices.
"I want to encourage my colleagues to think outside the box by taking the time to think about the unique talents and strengths each student worker has," Nell says.
Nell practices the principles with student workers in the Career Center. When she found out one of her employees liked to write, she gave him the opportunity to write for the Career Center's blog.
"It was perfect because it filled a gap," Nell says. "It was a need we had and it was a talent he possessed, so he found it more meaningful. As a supervisor, you also find out ways students can help you be productive in ways you've never thought about."