Published on Oct. 10, 2018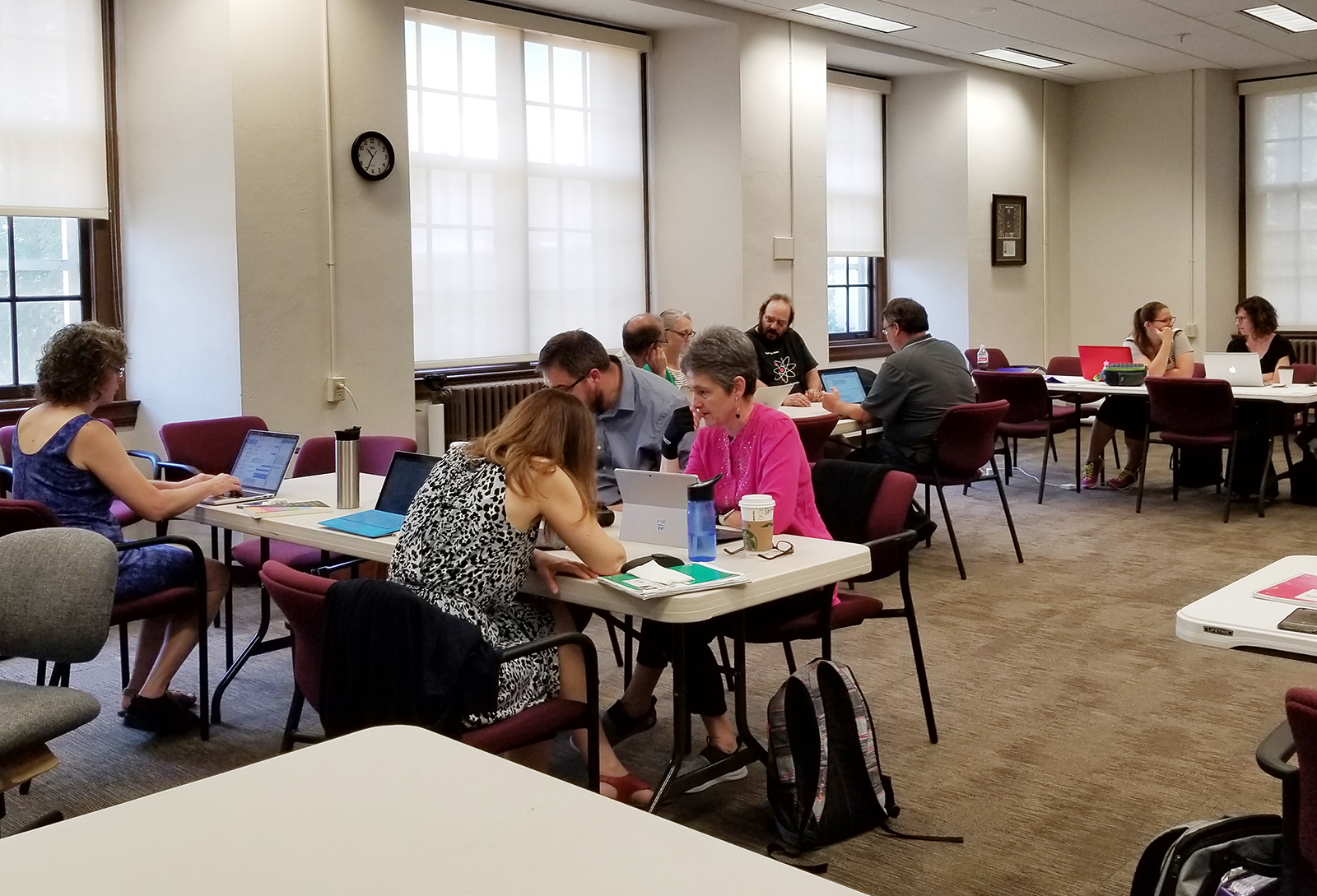 Last spring, 33 MU faculty members participated in Association of College and University Educators' (ACUE) online course in Effective Teaching Practices that provides essential skills and knowledge that are key to promoting student success.
Following the completion of that course, 18 faculty members participated in the ACUE Summer Institute on Innovative Curricular Design, a five-week program that studied MU's undergraduate curriculum and explored innovative ideas for enriching the learning experience. The goal of the program was to re-envision the curriculum for learner-centered teaching practices. As part of the institute, participants heard presentations on topics such as open educational resources, instructional design and curricular mapping.
"We had many very open conversations as a group, and in smaller groupings, that helped everyone learn a great deal about teaching practices and experiences," says Dan Cohen, assistant professor of religious studies. "Note that we were already seasoned veterans of teaching, so this was definitely an ongoing plus."
Additionally, faculty members researched differing models of innovative curriculum and submitted an individual plan to further develop their courses according to principles and techniques learned through the ACUE course and in the summer institute. Faculty members worked in groups to develop tangible ideas for MU curricular redesign, which they proposed to MU administrators. The proposals included developing integrating math into biology and physics curricula, developing a series of seminars for first-year students and exploring extended transcripts.
The summer institute gave faculty the opportunity to research aspects of pedagogy and curriculum that are of interest to them, while also providing an opportunity to collaborate with faculty from different disciplines.
"The program exceeded my expectations," says Andre Ariew, an associate professor of philosophy. "The extra bonus was to learn best practices from other program participants from a variety of departments."