Published on Oct. 10, 2018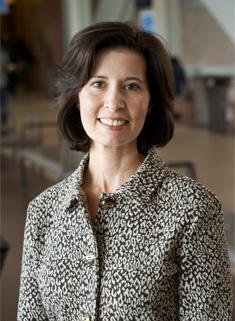 In September, Victoria (Tori) Mondelli, formerly the executive director of the Office of Teaching Excellence and Engaged Learning at Mercy College, became the founding director of MU's Teaching for Learning Center.
"Dr. Mondelli's experience promoting teaching excellence, innovation and inclusiveness makes her a great fit to lead our newly established Teaching for Learning Center," Vice Provost for Undergraduate Studies Jim Spain says. "She has extensive understanding of the learning process and has spent her career helping to enhance teaching."
Mondelli joined Mercy College in 2012 as director of its Teaching and Learning Center. A year later, she was promoted to executive director of the Office of Teaching Excellence and Engaged Learning, where she managed the Faculty Center for Teaching and Learning (FCTL) and the Center for Academic Excellence and Innovation.
At Mercy, Mondelli transformed Mercy's FCTL from a center attracting and serving a minority of already engaged faculty members to a center engaging a majority of faculty on campus.
Prior to joining Mercy College, Mondelli directed the Center for Excellence in Teaching, Learning and Scholarship for The City University of New York's (CUNY) Borough of Manhattan Community College from 2010-12.
"With equal parts gratitude to the community for putting trust in me and excitement to undertake collaborative signature programs, together, I am very much looking forward to the new position," Mondelli says. "In the University of Missouri, I see an institution committed to teaching and learning excellence that mirrors my own steadfast commitment."
MU's Teaching for Learning Center, which already has a virtual presence but soon will occupy a physical location, provides professional development and teaching assistance programs for instructors. The center serves as a university-wide resource for information and services, provides professional education and workshops, and establishes programs that support the university's mission of excellence in education and student success.
"We have the opportunity to design a dynamic constellation of experiences for all those connected to the teaching and learning endeavor," Mondelli says. "With the partnership of the community, I look forward to co-creating and sustaining a center that further distinguishes the university for its positive impact on faculty development."