Published on Feb. 1, 2015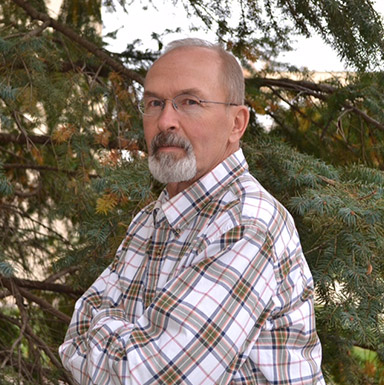 Learning by doing is the motto for students who work under the guidance of MU Curators' Professor of Biological Sciences Ray Semlitsch.
In Semlitsch's lab, students get first-hand experience in conducting rigorous experiments on amphibians and the effects of their environment. Semlitsch says the mentorship he received as an undergraduate student was critical to his professional development. Now, he wants to give back in a similar way.
"That was a pivotal point in my career," Semlitsch says. "It made me realize that this is what I wanted to do."
A first-generation college-student, Semlitsch learned about college and post-secondary education through trial and error. "I am devoted to translating those mistakes into teaching opportunities for my students," he says.
Semlitsch offers guidance to five graduate students and four undergraduate students, who work on individual and collaborative projects. He describes research as an "open door to a completely different world outside the classroom."
Senior Lauren Hollins, a biology major and undergraduate researcher, has experienced that world outside the classroom thanks to Semlitsch's mentorship. Hollins is conducting an independent research project on the diet of red back salamanders and says working with Semlitsch makes her feel like she can handle the workload of graduate level research.
"I am learning to create a project, design it and see it through to completion," Hollins says.
She feels lucky to have Semlitsch as a mentor. "I can talk to him about classes and life in general," Hollins says. "I just feel a lot more open with him."
Semlitsch's mentees learn to improve their quantitative analysis and communication skills along with learning valuable life skills.
"I get a lot of joy from watching that light bulb go off in students," Semlitsch says.
The joy Semlitsch feels carries over after students graduate as former students keep in touch and update him as they advance in their careers.
Semlitsch is one of many University of Missouri professors who personally mentor students via undergraduate research.