Published on Feb. 1, 2017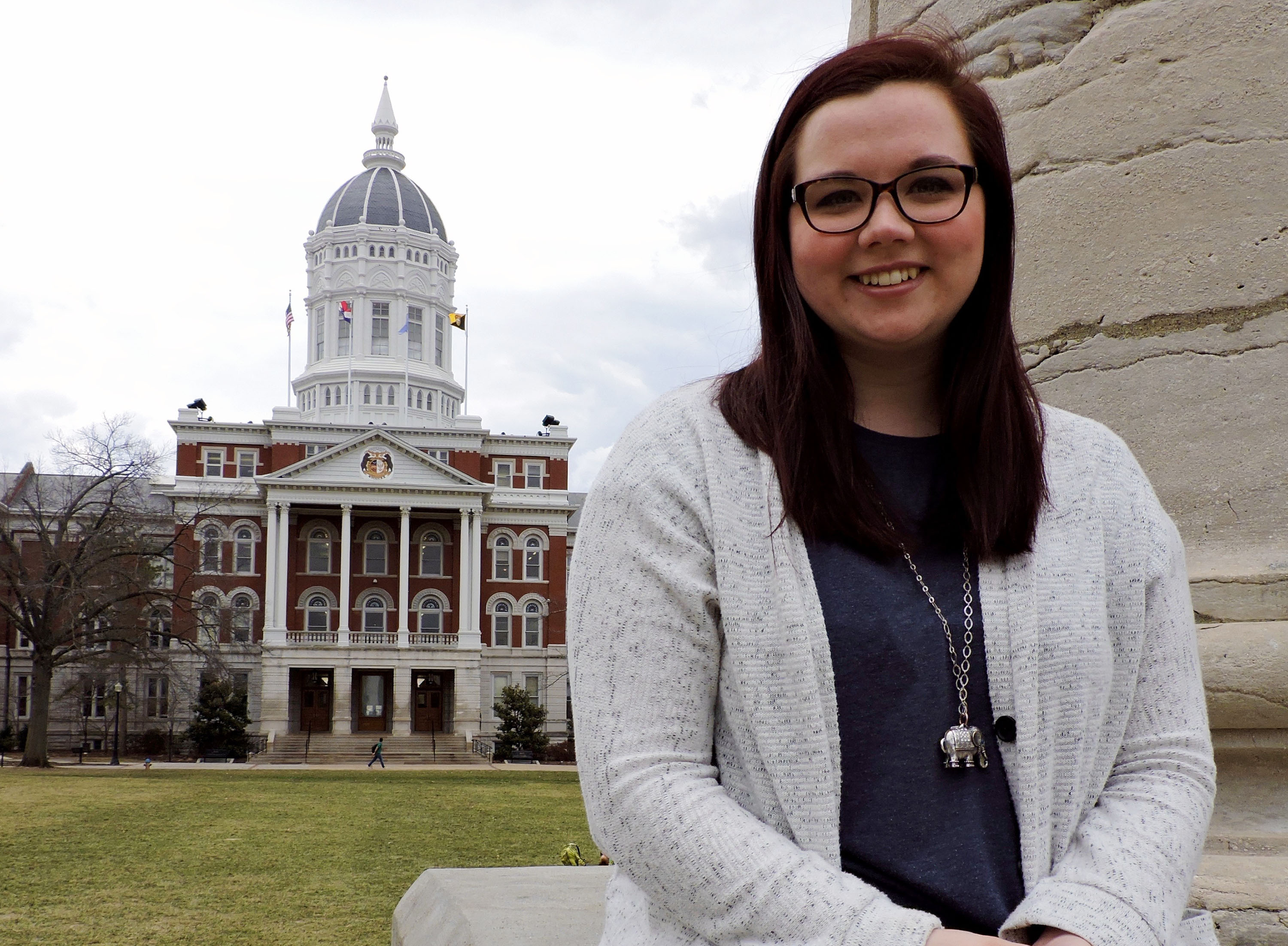 Senior Loren Howard has discovered how she can use her interest in theatre as a way to educate and empower students with special needs and learning disabilities.
Howard, a special education and theater performance major, has long been interested in helping students with special needs. She realized she could use theater as a teaching tool when her high school drama instructor told her about a student with autism spectrum disorder. Although many believed the student's disorder would prevent him from succeeding in the performing arts, the instructor never gave up on him. By the end of the semester, the student was not only exceeding expectations, but also thriving in the class.
"He was doing things that were far surpassing what most people thought he was capable of," Howard says. "It was at that moment when I realized I wanted to be able to help kids who might be underestimated live up to their full potential."
By participating in theater, Howard believes students with special needs can gain confidence, make friends, learn how to work in a team and acquire valuable communication skills.
As part of her coursework, Howard is creating lesson plans that give students the opportunity to learn through acting and performing. She hopes to take her lesson plans to the classroom as a student teacher. Currently, she is student teaching at Rock Bridge High School in Columbia.
"I like working with high school students because they're in a transition phase," Howard says. "They're either going to college, to trade school or work. I love being a part of that process and helping create possibilities and goals for students with special needs."
Last semester, Howard was a student teacher at Shepard Boulevard Elementary School in Columbia. One of her students did not like going to school because he was frustrated with his learning disability. He had trouble recognizing letters, so Howard worked with him twice a week. By the end of the semester, he knew all of his letters.
"He would get so excited about knowing his letters that he would bounce up and down," Howard says. "I had never seen him get so elated in class before, so it was amazing to see how excited he became about learning."
Watching the student achieve his goals inspired Howard.
"I not only saw his progress, but I got to see how excited he was when he reached his goals," Howard says. "It was so cool to see how proud he was. It's one thing for someone to be proud of you, but to find that pride in yourself is something entirely different."
Howard designed costumes for the MU Theatre Department's October 2016 production of Good Kids. Written by Naomi Iizuka, the play is based on a rape case that made national headlines in 2012.
"At first, I was a little hesitant because I didn't think I had the time and I had never designed costumes before," Howard says. "But then I read the play. I realized how important it is and I decided I wanted to be a part of it and have my say."
Howard designed the costumes to reflect the themes of the play and reinforced the idea that a woman's clothing choices are not an invitation for rape. To do that, she dressed the woman who played the victim in more revealing clothes than the other characters. Color also played a role in her designs. Because Good Kids reminded her of The Scarlet Letter, Howard dressed the victim in a red skirt to represent the theme of judgment present in both works.
"My artistic intentions with this design, in addition to staying true to the script and shaping the characters, present the audience with thoughtful insights on how our projections, specifically with clothing choices, shape our reactions and opinions," Howard says.
Howard submitted her designs in MU's Undergraduate Visual Art and Design Showcase, which recognizes students for their outstanding expressive art and applied design projects. Her designs were selected for display in Jesse Hall for one week.
Following graduation, Howard plans to become a special education teacher. After gaining experience in the classroom, she wants to open a theater company that works with students who have learning disabilities and special needs.
"I want to provide a safe space that is welcoming for everyone and that is educational, as well as fun and open," Howard says.