Published on Feb. 1, 2017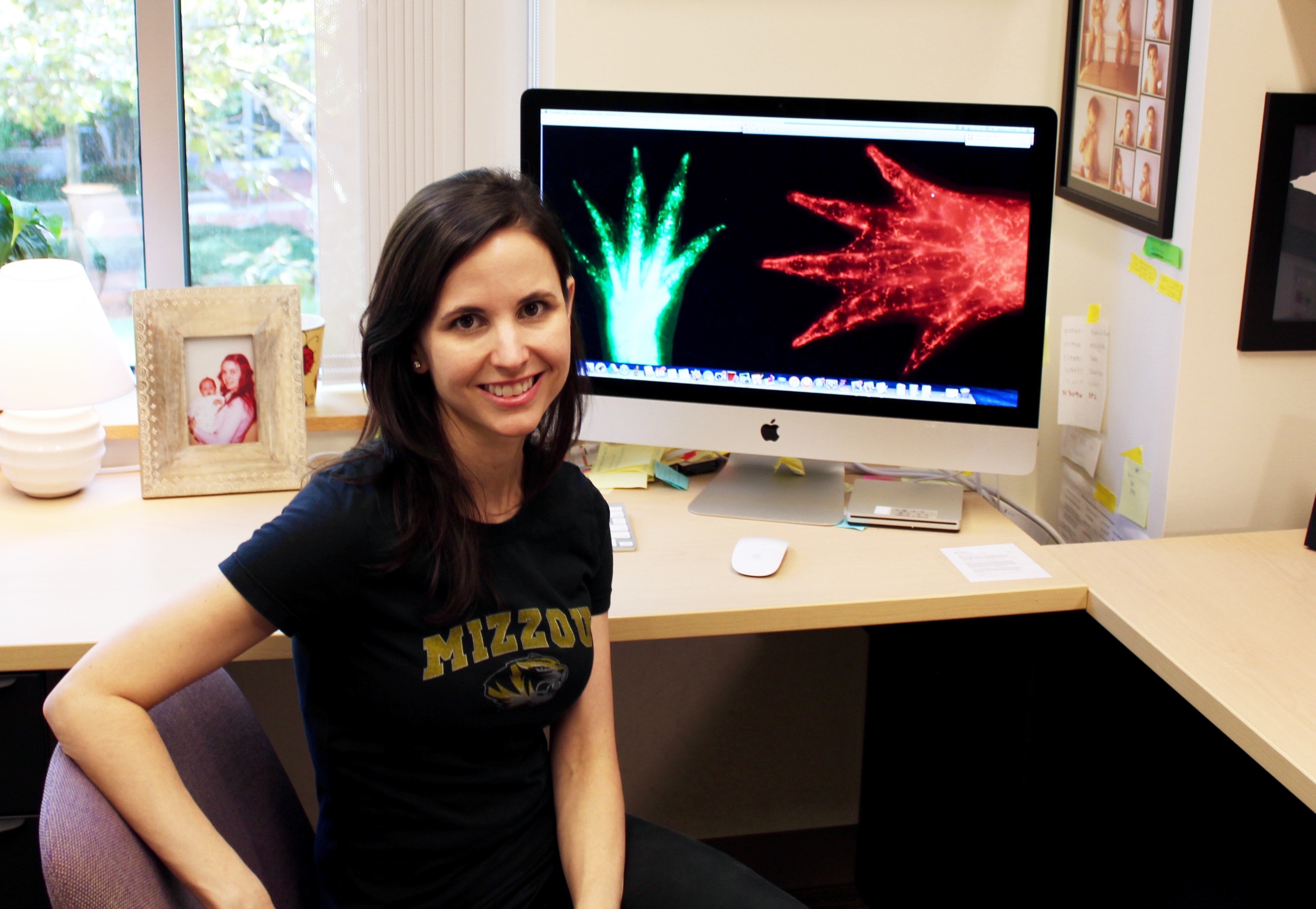 The human body is capable of closing wounds and healing broken bones, but it cannot regrow lost arms and legs. At least, not yet. Jessica Whited, BS BA '98, hopes to change that by studying salamanders.
Whited, a faculty member in the orthopedic surgery department at Brigham and Women's Hospital in Boston, Massachusetts, is researching a Mexican salamander species called the axolotl. When an axolotl loses a leg, it grows a new one. During the limb regeneration process, axolotls develop muscles, bones, joints and cartilage without scarring on the skin. Because axolotl limbs are anatomically similar to human limbs, Whited believes researching salamanders could lead to discoveries about how to activate limb regeneration in humans.
"I don't know when humans will develop the ability to regrow limbs, but I believe it's a function of how much money and research goes into understanding the basic biology of how and why it happens or fails in various animals," Whited says.
Whited's involvement in research began as an undergraduate researcher at Mizzou. In addition, she was one of the first student workers in the Office of Undergraduate Research, receiving a first-hand look at university program administration and efforts to make research opportunities available to students.
She began her research in the area of limb regeneration in 2006 with the goal of determining which genes axolotls switch on in order to create a new limb.
"We want to figure out what genes and cells drive this process and, in doing so, generate ideas about what might or might not be happening in mammals such as humans to lead to the different outcome of no regeneration," she says.
Although scientists have known about this phenomenon for centuries, they do not currently understand exactly how salamanders sprout new legs. Whited knew she wanted to examine limb regeneration after reading about past experiments conducted in the field. She was also motivated to do research that would benefit people who have lost limbs or had limbs amputated.
Before Whited's grandfather died of peripheral artery disease, he underwent a series of amputations starting with a few toes and eventually his entire foot. She hopes her work might help people with peripheral artery disease and other similar conditions.
Along with her research, Whited collaborates with several other professors to teach a class about regenerative biology at Harvard Medical School and recruits Harvard Medical School students to conduct research in her lab. She will be back at MU in April, speaking at MU Life Sciences Week.
"What I am most impressed with is how Jessica is juggling cutting-edge science research, managing a very active research lab and successfully writing papers and grants," says Linda Blockus, MU's Director of Undergraduate Research. "I can imagine she is a wonderful mentor for those fortunate enough to work with her."
Whited's experience with Blockus and others at Mizzou helped her prepare for her career. In addition to her involvement with Undergraduate Research, she tutored at the Learning Center, where she developed foundational teaching skills.
"MU is a big school, and it could be an easy place to become lost," Whited says. "However, I had so many great experiences with the professors that I rarely felt that way. These combined experiences made me realize a career as a professor might be very rewarding and something I should consider."
In addition to earning a degree in biology at MU, Whited obtained a bachelor's degree in philosophy, something that has helped her become a better writer and thinker.
"The philosophy classes at MU forced me to think deeply and to get better at identifying the essential questions," Whited says. "These skills are very important in science."
While Whited's career is often demanding, she says that her times at Mizzou taught her to persevere through challenges.
"On a bad day, I think about how I have this awesome job where I am literally tasked with figuring out a really important secret of the universe while growing younger scientists," Whited says.