Published on Feb. 1, 2017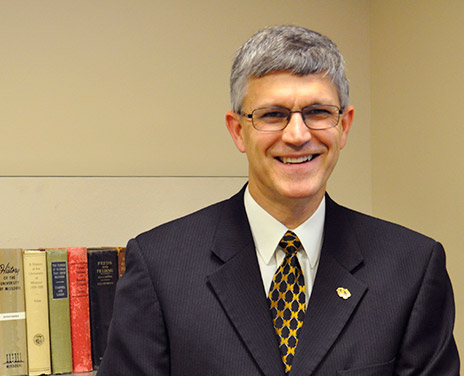 Earlier this semester, the Association of American Universities (AAU) announced that 12 universities would receive a grant to further efforts to improve undergraduate education in science, technology, engineering and mathematics (STEM) disciplines. I am delighted to say that Mizzou is among the recipients.
Nine faculty members from a variety of disciplines collaborated to serve on the project leadership team that secured this grant. As project co-lead Sarah Bush points out, "the fact that a group of faculty volunteered to put this project together indicates the extent to which professors at MU care about the quality of undergraduate teaching."
The quality of teaching at Mizzou is exceptional. I have seen it firsthand and I have heard about it from countless students on our campus. What makes our faculty special is that they are constantly trying to provide the best educational experience for our students. Our faculty are not only remarkable teachers, but also great learners. The grant from the AAU will support faculty learning communities, workshops and symposiums, and visits from experts in STEM education reform. The grant provides an opportunity for us to learn, grow and advance.
We have made a concerted effort to provide resources for our faculty to succeed. Events such as New Faculty Orientation, Teaching Renewal Week and Celebration of Teaching bring faculty together to share ideas, learn from each other and celebrate the talented instructors at MU. We have initiated the New Faculty Academy, which provides educational opportunities for our newest faculty throughout their first year on campus. We also offer several chances for faculty to advance their teaching through developmental opportunities throughout the year. A list those events is online at tlc.missouri.edu/events. The grant from the AAU provides additional resources for our faculty to thrive.
You can read more about the AAU grant on page 8 of this issue of Mizzou Endeavors. I hope you enjoy that story along with the other stories of faculty and student success that are part of this issue of Mizzou Endeavors.
GO MIZZOU!
Jim Spain
Vice Provost for Undergraduate Studies