Published on March 21, 2018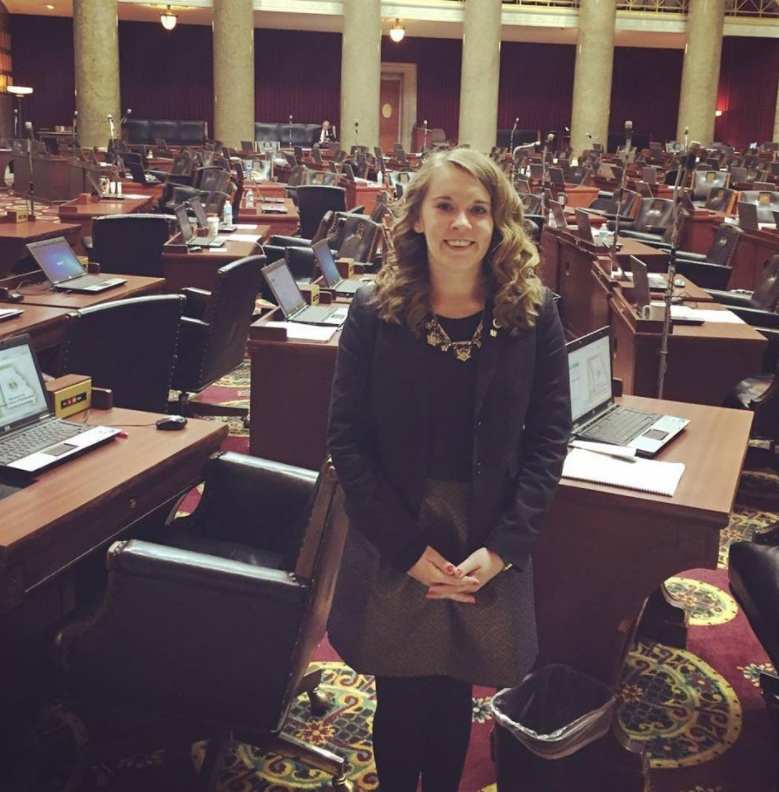 From Jefferson City, to Washington, D.C., to Ireland to Vietnam, Ali Bonner has traveled the world through MU's Office of Service-Learning.
"At the Office of Service-Learning, it's about crafting your experience," says Bonner, who earned a political science degree, while completing a minor in leadership and public service.
The Office of Service-Learning offers students the opportunity to work with faculty and staff to construct a personalized path on which to pursue the minor in leadership and public service.
"We sit down and have important conversations about the kind of leaders the students want to be, the kind of public service that they are interested in, what excites them, what makes their heart beat and what they are passionate about," Office of Service-Learning Director Anne-Marie Foley says.
Bonner came to Mizzou as a biochemistry major, but after being introduced to the Office of Service-Learning, she switched to political science, with service in the back of her mind.
After learning about the Civic Leadership Internship Program (CLIP), she applied for an internship at the state capitol. The internship was a good experience for Bonner, so she decided to take it a step further, applying for the CLIP Congressional Program, which sends interns to Washington D.C., for a semester, and allows students to experience politics on a large scale.
"I loved meeting with constituents, finding out what issues were really important to them, but I wanted to take it to the next step and learn more about how federal policies affect American citizens," she says.
During the fall of 2015, she took Foley's Community Engagement course, which is required for students pursuing the minor in leadership and public service. The course allows students to engage with their community while learning about issues of social justice, civic engagement, ethics of service and the policy framework connected to social issues. In 2016-2017, more than 130 students participated in the class and served in Columbia.
"You do readings in the class that go along with your experience in the community and try to link them together," says Bonner, who was in the health section and worked with MedZou, which provides healthcare to uninsured people. "It was a really neat experience to interact with Columbia families and see how they're affected by not having health insurance."
Although Bonner only worked four hours each week, she felt she was making an impact on the community and learning from the residents of Columbia.
"I'm useless in learning about policy making if I don't interact with the people who are actually affected by policy," she says. "I think it goes so much further when you see how it affects people."
Still, Bonner felt the need to take her service further. To do so, she took part in the Office of Service-Learning's Global Service Program, traveling to Ireland the summer of 2016. Bonner served at Simon Communities, a non-profit organization providing shelter and resources for the homeless. In that experience, Bonner found her calling in human rights and law.
"I was able to go to the courts with some of the people who were homeless and facing prosecution," says Bonner, who now plans to go to law school and focus on human rights after she completes her graduate degree in the Truman School of Public Affairs.
Her successful Ireland experience led her to pursue more global service trips, and, in the summer of 2017, she was one of the leaders on a service trip to Vietnam.
"I saw more non-profits," Bonner says. "Rather than being assigned just one, I was able to see all of the non-profits that students were working at and the larger effects of making it sustainable."
It was the first Vietnam trip organized by the Office of Service-Learning and therefore creating long-term partnerships with the service projects was important, Bonner says.
Bonner became part of the Office of Service-Learning staff as a senior, helping to recruit for the global programs and now assists with CLIP recruitment as a graduate student.
"I had such a great time and I want everyone to do the exact same thing because they will get so much out of it," Bonner says. "Personally and professionally, the Office of Service-Learning has geared me in the direction where I want to go in life."