Published on March 21, 2018
When Cassidy Minarik found out about the Undergraduate Visual Art and Design Showcase, she saw it as a great opportunity to show off her creative works.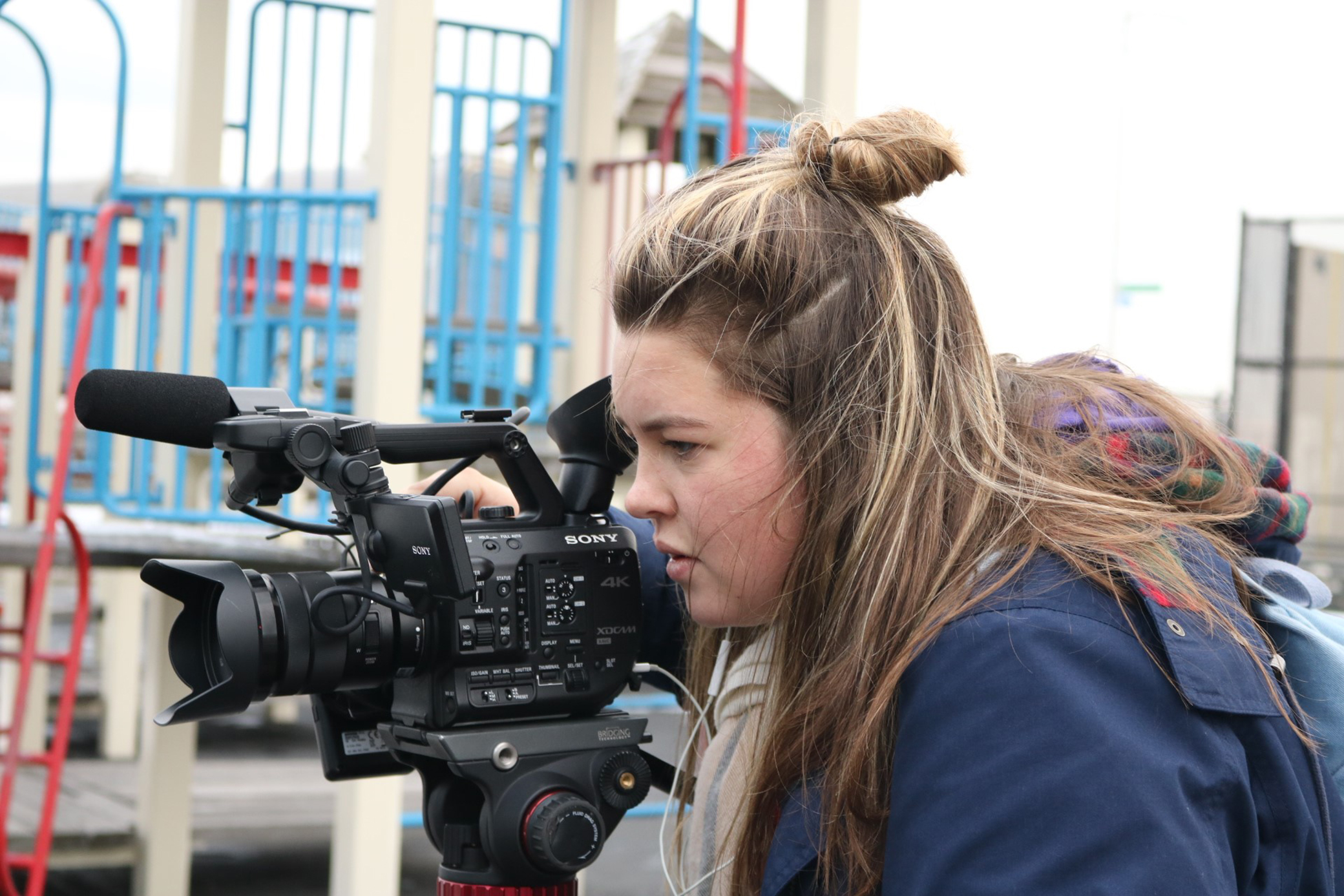 Minarik, who is a student in the MU Honors College, was one of 50 undergraduates chosen for the 2018 Visual Art and Design Showcase. The event took place in Jesse Hall, Feb. 5-9, and included a variety of pieces ranging from graphic design to architectural drawings to digital storytelling and more.
Minarik's work was a photo series based off a documentary film she is shooting for her documentary journalism capstone. Typically a filmmaker, Minarik decided to submit a photo series to the Visual Art and Design Showcase because it was something she had never done before.
"Applying with photography was really appealing to me because I've done so much with video, so this was a new challenge for me," Minarik says.
Minarik's photos are meant to set the scene for her film, which takes place in Far Rockaway, a neighborhood in Queens, New York. The film and its accompanying photos revolve around the apparent gentrification of the neighborhood. Walking through Far Rockaway and seeing the differences of the neighborhood inspired Minarik's project.
"There's a subway running through the neighborhood and on one side there are new condos and houses painted white with perfectly manicured lawns and a lot of affluent people moving in there," Minarik says. "On the other side of the subway, there are just decrepit streets and huge apartment buildings. To me, it seemed like no one really cares about the other side."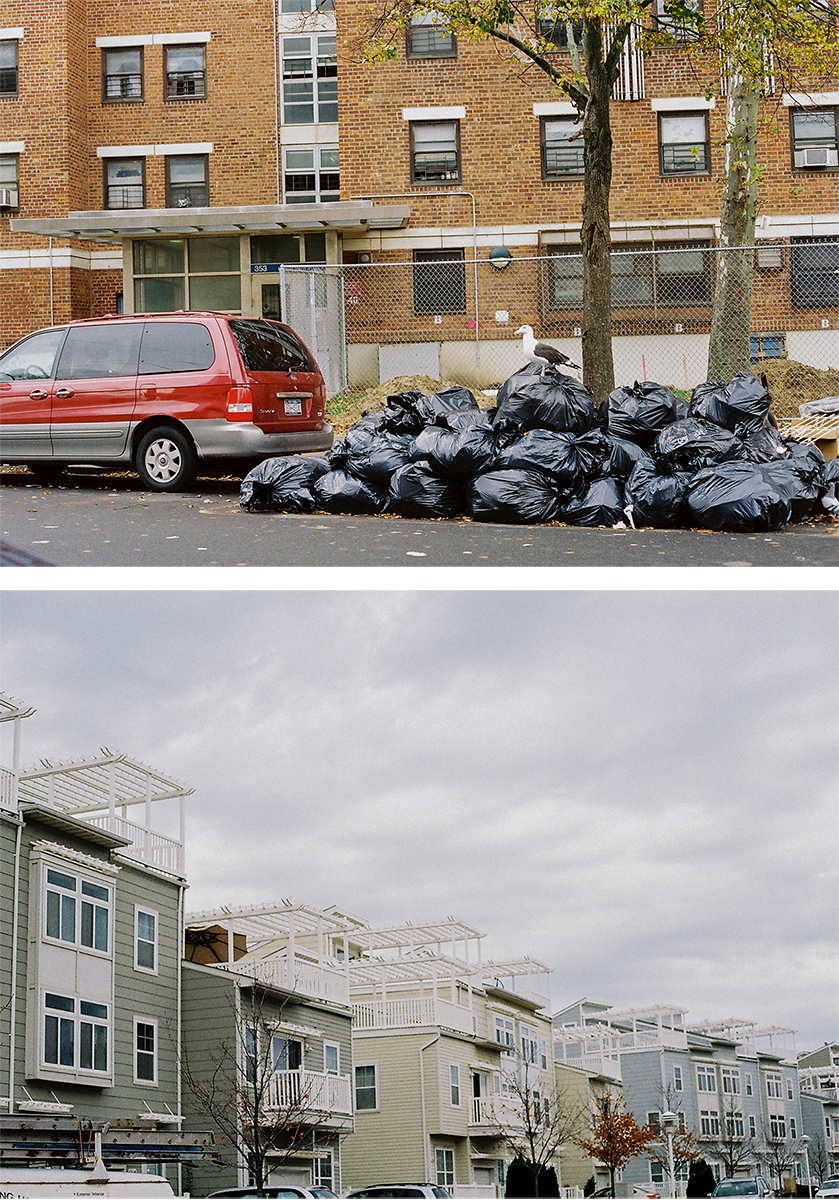 Minarik's photo series includes photos of her film subject, Chiane, a 17-year-old high school student living in Far Rockaway. Much of her documentary film focuses on Chiane and her feelings about her neighborhood. According to Minarik, Chiane feels that while the city is rebuilding one half of the neighborhood, it is completely ignoring the other half, which is where Chiane lives.
"Through this project, I learned a lot about how gentrification manifests itself visibly," Minarik says. "I think a lot of times, especially in more privileged areas, we only learn about gentrification in textbooks, but it's actually a real thing that affects people. In Far Rockaway, they're rebuilding one side of the neighborhood, but they're never going to help the people on the other side."
Given that her photo series contains only four photos, Minarik's work still speaks volumes about Far Rockaway, according to her mentor, Stacey Woelfel, the director of the Jonathan B. Murray Center for Documentary Journalism.
"I admire how much the photos capture the mood of the neighborhood where she was working in so few images," Woelfel says. "It's very cool to me that Cassidy was able to take some of the time she had in New York working on her senior documentary to do some photography work that is related to her subject matter."
Minarik wants her project to remind people to pay attention to their communities and realize where discrimination may exist.
"I hope my photo series will make people think about the spaces that they call home and see how they are divided," Minarik says. "We can physically see the discrimination in our communities if we open our eyes to it."
Minarik's documentary film will premiere at the Stranger Than Fiction film festival in Columbia on May 7.