Published on March 21, 2018
Matt Bourke has made a name for himself on the Mizzou campus. He is an ambassador for the College of Education, serves as a student representative on the Committee on Undergraduate Education and the Residential Life Committee, and works in the office of the Vice Provost for Undergraduate Studies. He has extended his reach beyond campus, volunteering with the non-profit organization Worley Street Roundtable as the marketing intern, where his responsibility is to make a name for Worley Street Roundtable.
Founded in 2014, Worley Street Roundtable connects students, parents and community organizations through the help of the Columbia Public Schools. The group believes these connections will help the students reach new heights academically, socially and spiritually.
"I learn so much from (the students at Worley Street Roundtable)—different inclusive practices in schools, issues Columbia schools are facing that I wouldn't have known about. This internship has made me a better teacher."
As an education major, a service component is required as part of Bourke's studies, but service has become a labor of love for Bourke.
"I started working with the Office of Service-Learning when I was taking Learning Teaching Curriculum 2024, which is a service-learning component of education classes," Bourke says. "This class focuses on diversity in education and gets you out in the community."
Bourke worked as a student support coach at a local middle school, spending most of his time in the in-school suspension room.
"Essentially, I would be there every Tuesday morning," Bourke says "I would help students with whatever kind of problems they were going through in terms of helping them cool down or blow off some steam."
As part of the lecture component of that course, Adrian Clifton, founder and president of Worley Street Roundtable, spoke with the class about implicit bias in schools. Bourke was immediately impressed with Clifton's work and introduced himself.
"I learned so much in that presentation," Bourke says. "I told her I'm learning a lot, but I still want to learn a lot more and get involved."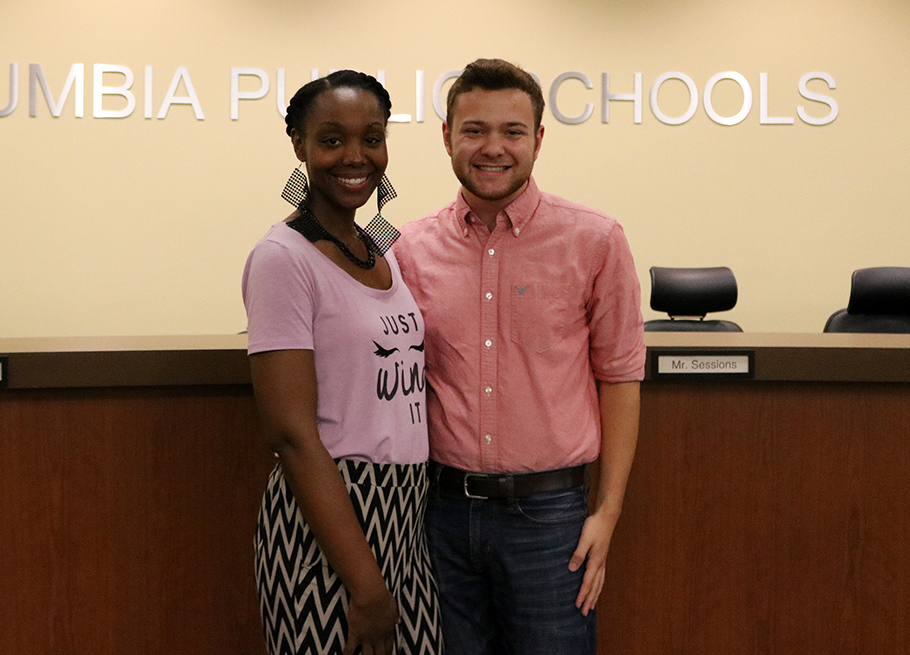 From this interaction, Clifton provided an opportunity for Bourke to be Worley Street Roundtable's marketing intern. Among his duties has been creating the organization's website.
"It's just taking off into working on fund raising, working on different development things and doing all of our marketing and communications," Bourke says.
He is still learning a lot as he prepares for a future career in secondary education.
"I learn so much from (the students at Worley Street Roundtable)—different inclusive practices in schools, issues Columbia schools are facing that I wouldn't have known about," Bourke says. "This internship has made me a better teacher."