Published on March 21, 2018
Not everyone attends college classes before they can talk. However, MU freshman Olivia Flagg-Bourke's first time in a college classroom came when she was just a few days old.
Flagg-Bourke was born at MU's University Hospital while her mother, Lelia Flagg, was a junior at Mizzou double majoring in psychology and sociology. Flagg-Bourke was soon accompanying her mother to class.
"I would get to class early and set up the baby monitor in the front of the room," Flagg says. "If Olivia would get fussy, I would be able to leave the classroom and comfort her, but still be able to take notes and listen."
Flagg believes that early exposure to a college environment, along with attending MU's Child Development Lab, had a positive impact on Flagg-Bourke's development.
"She attended the Childhood Development Lab and I would see her in between my classes," Flagg says. "I am sure that it has so much to do with her early development, and the fact that she was exposed to a college environment when she was just a few days old."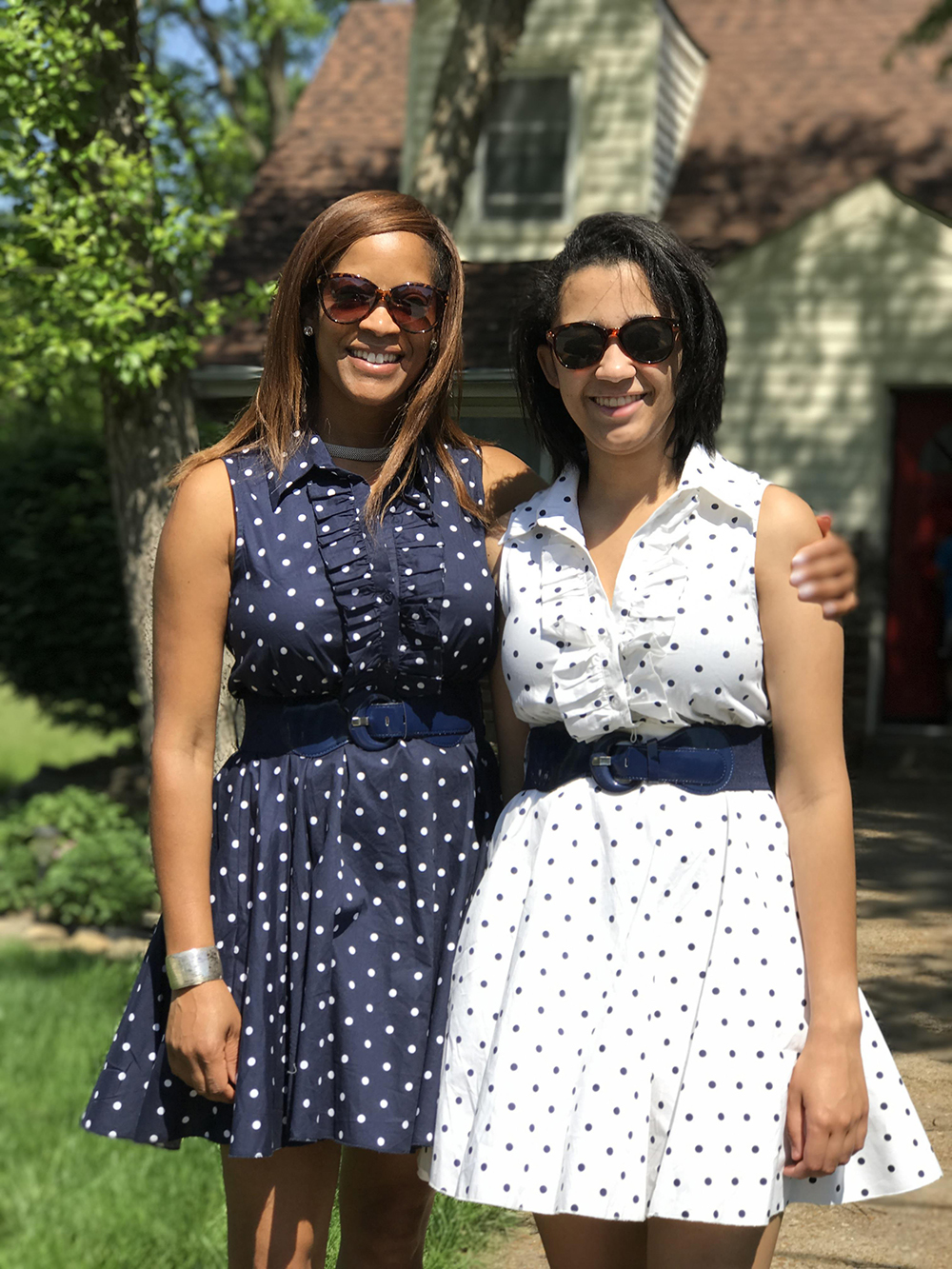 Upon entering college, Flagg struggled with developing study habits, realizing she needed to work harder than she did in high school in order to succeed in college. She found herself at the Academic Retention Service (now called the Center for Academic Success and Excellence (CASE)) seeking answers. Thanks to her adviser, Sheila Wilson-McDonald, Flagg not only developed strong study habits, she also gained access to resources that ensured her success.
"She helped me get acclimated and get used to the new found freedom," Flagg says.
Flagg admits that having a child in college was hard, but finding a support system through the university helped.
"It was nice to know that I had supports," she says. "One of the things I realized early on was that Academic Retention Services was one of my supports and it was able to connect me to a lot of resources on campus, along with the Child Development Lab."
Not only did Flagg's life change after having her daughter, but so did her approach towards academics. She found herself more focused on schoolwork and time management became crucial. Although she missed out on some opportunities, such as studying abroad, she cites her daughter as making her a better student.
When it came time for her daughter to attend college, Flagg made sure to introduce her to CASE.
"I wanted to make sure she was well connected because I wanted her to have some of those same connections and have someone to talk with about how to be successful," Flagg says
Flagg-Bourke is a freshman at MU, studying civil engineering with a minor in architecture. Mizzou was not always Flagg-Bourke's top school. However, she quickly realized MU was invested in her personal well-being, especially after receiving the Brazeal Scholarship and being admitted to the Honors College.
"It was very useful to grow up in a house with someone who liked school so much," Flagg-Bourke says. "My mother's passion for education really drove me. The fact that she was able to finish her degree at Mizzou, and the fact that Mizzou was so accommodating to someone who had a child told me the kind of school it was."
Flagg-Bourke describes her mother as being both a big sister and a parent.
"She's someone who will always have my back and will always be there to help me in any way she can," Flagg-Bourke says.
After graduating from MU, Flagg finished her doctorate in counseling and supervision and is an adjunct teacher at Webster University and University Missouri-St. Louis, while also working as a high school counselor. She resides in Kirkwood, Missouri, with her husband—who was her college sweetheart—and her three other children.
Flagg-Bourke plans to pursue a master's degree in architectural engineering and become an architectural engineer.
"Architects and civil engineers don't often understand each other," she says. "I want to combine the fields."
One thing is for certain: If Flagg-Bourke continues to follow in her mother's footsteps, she will reach her goals, no matter what obstacles might be in her way.