Published on March 21, 2018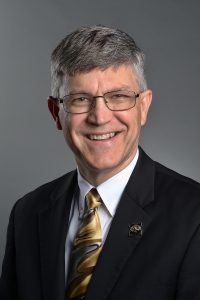 We talk a lot about student success at Mizzou. We make it a top priority that our students succeed while they are at MU.  That doesn't end once they receive their diploma; we also want students to find success once they leave Mizzou. According to a recent survey, that is happening.
The Career Outcomes Survey shows that nine out of 10 recent graduates have found successful outcomes, which includes starting their career, continuing their education or entering the military or volunteer service. MU's 90.4 percent outcomes rate is well above the averages of our key peer groups.
This success is confirmation that our students are bright, talented and motivated. These results also indicate that Mizzou excels in preparing students for the next stage of their lives. The resources offered by the MU Career Center and all of the exceptional career services across our campus prepare students for post- graduation. Additionally, the experiential learning opportunities that are offered at MU give students real-world experiences that place them in high demand in a competitive job market.
This issue of Mizzou Endeavors introduces you to several students who are not only finding success while at MU, but are setting themselves up for future success through avenues such as internships, research experiences and service opportunities. They are achieving great things as students and are in position to accomplish even more as alumni.
As always, I hope you enjoy reading these stories as much as we enjoy sharing them with you.
Go Tigers!
Jim Spain
Vice Provost for Undergraduate Studies
spainj@missouri.edu
@MUJimSpain