Published on Sept. 1, 2014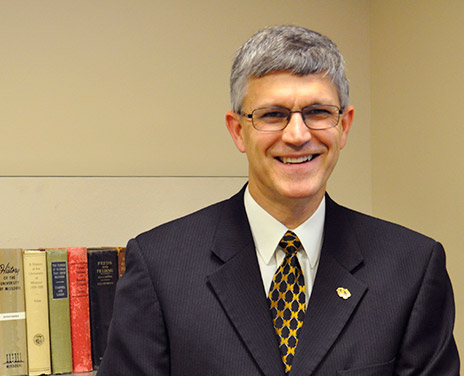 The cover story for this issue of MIZZOU ENDEAVORS profiles Professor Etti Naveh-Benjamin and the wonderful job she does mentoring students. Etti is a brilliant professor and serves as the director of the Multicultural Certificate. However, she may be best known for the impact she has on students through one-on-one mentoring.
As some of her students point out in the story, Etti takes a personal interest in seeing her students succeed. While we recognize the efforts of Etti, we know that she is just one example of the meaningful mentoring that takes place all across the MU campus.
Also in this issue, we share the story of a pair of professors who have coached students through the process of applying for nationally-competitive scholarships. In addition, we highlight a course in which students design clothes for individuals with special needs. The success of the students in this innovative course is made possible by two professors—from different disciplines—who created the experience.
Helping students succeed is at the forefront of what we as administrators, faculty and staff strive to do every day. MU Connect, which you can read more about here, is a proactive way to ensure student success by identifying concerns early and providing students with a support network of resources.
From CC Carson, who wrote her own grant proposal—and was awarded the grant—to study a particular fungus that lives in the root of most plants, to Zach Parolin, who is spending this academic year at the University of Oxford thanks to MU's new Mark Twain Fellowship, Mizzou students continue to achieve at a high level. We are proud to tell their stories in MIZZOU ENDEAVORS.
We celebrate those successes and recognize the hard work that is being done by our terrific students, our dedicated faculty and our passionate advisers all across our campus. I invite you to visit undergraduatestudies.missouri.edu for more success stories from Mizzou.
GO MIZZOU!
Jim Spain
Vice Provost for Undergraduate Studies