Published on Sept. 1, 2015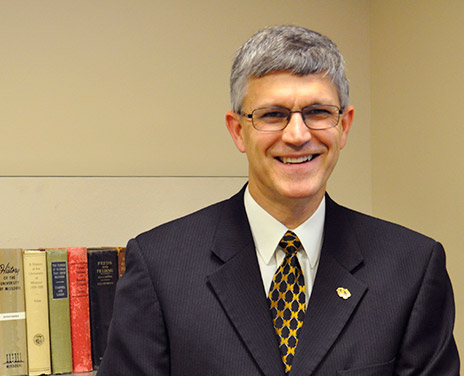 This fall we welcomed to campus the largest, most diverse student body in our university's history. We also saw a record retention rate and have seen a steady rise in retention rates over the past two decades. Our undergraduate programs have played a role in this increased level of student success. Tutoring and advising services, student success courses and resources such as the TRIO program are just some of the areas that help students excel.
MU Connect—a comprehensive student support network—links faculty, academic advisers, student resources, financial aid and the cashiers office as a support team for each student. We are focusing on early intervention strategies in an effort to provide an optimal learning experience for our students.
Seeing our retention rate rise demonstrates to us that we are doing the right things. We have students coming to us from all walks of life and from every corner of the globe. They bring with them different languages, experiences and cultural traditions. Our faculty and staff have worked hard to help them transition and be successful at Mizzou.
We are so proud of the accomplishments our students, faculty and staff continue to achieve every day and we are excited to share some of those stories in MIZZOU ENDEAVORS. This issue includes a story about Kelsey Boschert, who created a cheerleading team for Special Olympic athletes. We also share the story of art student Drew Nikonowicz, who will have his work displayed at an exhibit in New York this winter, and a story about one faculty member—Kemper Fellow Berkley Hudson—who is providing valuable research opportunities to undergraduates. In addition, we highlight our campus' success with the Boyer Award—a national award recognizing great teaching with technology—that MU faculty have won in four of the last five years. We hope you enjoy these and other stories that are included in this issue. More stories can be found at undergraduatestudies.missouri.edu.
GO MIZZOU!
Jim Spain
Vice Provost for Undergraduate Studies