Published on Sept. 1, 2016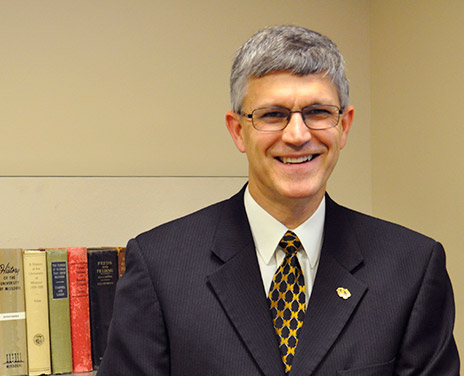 This semester, the Undergraduate Studies team at Mizzou is reading and discussing a book titled The Undergraduate Experience: Focusing Institutions on What Matters Most. The book is authored by five individuals who have a wealth of experience in higher education, including Charles Schroeder, the former vice chancellor for student affairs at MU.
Our team has been engaged in this book and the discussions have been extremely fruitful. One recent discussion centered on the assertion made in the book about the importance of relationships. The authors encourage universities to make relationships central to learning by nurturing both learning and belonging through productive bonds and by creating pathways that lead students into meaningful relationships with faculty, staff and fellow students.
I think we do a good job of this at Mizzou. Whether it is the mentoring a student receives from a faculty member through Undergraduate Research or the bond that forms between advisers and advisees, relationships play a major role in the learning process at MU. We see examples of these relationships each December and May when students select one faculty or staff member who has inspired them while at Mizzou to sit with them at Honors Convocation. In nearly every instance, these relationships benefit both parties involved. In addition, initiatives such as our Peer Undergraduate Mentoring Program have fostered relationships between students as experienced students provide guidance for first and second-year students.
There are examples of these types of relationships in this issue of Mizzou Endeavors. Chris Pires, for example, has earned multiple recognitions for his work in mentoring students. Maya Hill, who discusses the research she is conducting with faculty mentor Wayne Brekhus, and Eryn Harris, who describes the help she received from professor Katina Bitsicas on digital storytelling projects, have developed lasting relationships. There is also the connection that has been formed among MU's five Boyer Award winners. It is obvious that relationships do matter at Mizzou.
I hope you enjoy reading about these relationships, along with the other stories that are included in this edition of Mizzou Endeavors.
GO MIZZOU!
Jim Spain
Vice Provost for Undergraduate Studies