Published on Feb. 1, 2015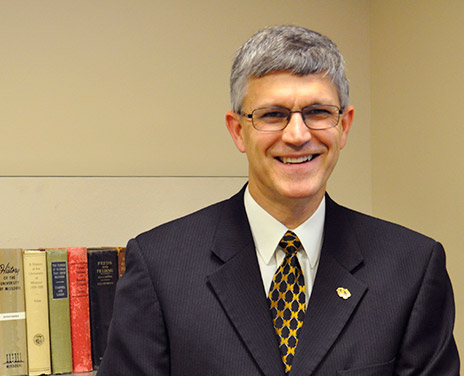 For our students, the educational process extends beyond the classroom. Whether it is a study abroad trip to examine biodiversity in Ecuador or a chance to serve others through Mizzou Alternative Breaks, opportunities are plentiful for students to enrich their college experience.
Several examples of this are included in this issue of MIZZOU ENDEAVORS, such as the story of Tia Paulette, whose time at MU has included traveling to San Antonio, New Orleans, Costa Rica and Ecuador. Like Paulette, Jessica Anania's college experience has taken her across the country and around the globe to locations as far away as Myanmar.
Biology major Azeem Khan has found a way to expand his learning beyond his field of study by creating a campus poetry club. Mitchell Moonier's involvement with the Civil Leaders Internship Program led to an internship with a Missouri Congressman in Washington, D.C., while freshman Emma Worgul is looking to make a difference at Mizzou through research and study abroad opportunities available to her thanks to the Brazeal Scholarship.
A major reason these unique opportunities are possible is the hard work of our faculty. From Heidi Appel who led the study abroad trip to Ecuador to Marty Townsend who created a course that examines the lost art of letter writing to Ray Semlitsch who believes the best way to learn is through hands-on lab work, our faculty are taking teaching and learning beyond the classroom.
Our prestigious School of Journalism endorses the Missouri Method, which focuses on learning by doing. As these stories indicate, that theory extends across our campus.
I invite you to visit undergraduatestudies.missouri.edu for more stories of how our students, faculty and staff are enriching the Mizzou experience.
GO MIZZOU!
Jim Spain
Vice Provost for Undergraduate Studies